Supply
Quality Electrical
Products & Systems

Installation
Electrical and Related Installations

Monitoring
Electrical System
Monitoring

Maintenance
Electrical Service and Maintenance
Our Fresh and Competitive Range of
Electrical Products and Services
Fire Sensors, Smoke Alarms, Equipment & Testing
Electrical, Power and Data Points, Networking, Switch Boards & NBN
Air-conditioning/Ceiling fans Systems, Installation, Maintenance
Home Office or Unit's External Sheds Power Connection
Home Security, Cameras, Surveillance & Systems
Multimedia, Home Theatre Systems & Cinema
Solar Power, System, Servicing and Annual Maintenance
LED & Lighting Supply, Install & Fitting
EcoSmart Electrical


Better

Customer

Experience

Electrical Testimonial
Renovation

New light fittings and Pendent Lights
New Air-conditioning
Electrical Testimonial
50 Year old House Maintenance
Solar Electricity Upgrade Electrical maintenance Lighting upgrade

Electrical Testimonial
Home General
Fans LED lighting Converting Garden lighting to LED

When it comes to Solar and Electrical EcoSmart never compromise
Premium installations at the right price point
Top tier and best-of-breed quality brands you know and trust
Some of the
Quality

Electrical Brands We Carry







Superior Service,
Products and
Quality
Local Australian Business
In-house, experienced,
skilled team

Superior,
guaranteed after-market service

Need Help for your Electrical Services?
EcoSmart Help Centre
Self Serve Options
Based in Rockhampton, servicing your 'local' around Central Queensland
Gladstone, Yeppoon, Miriam Vale, Biloela, Moura, Emerald, Blackwater, the Capricorn Coast, St. Lawrence and everywhere in between
Together we can make Central Queensland cleaner, greener, and a more environmentally friendly place to live!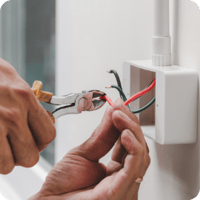 Electrical Tips for the
Home
As Master Electricians, we're full of tips, ideas and news about residential electricity. Check out our tips for electrical safety around the home, saving energy and much more here.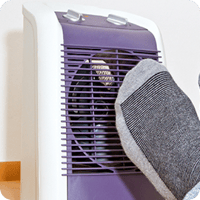 How to Safeguard Your Family Against Electrical Hazards
Although Winter is the perfect time to unpack the electrical blankets, plug in the heater, or curl up in front of the fire, as you keep warm, it is always a good time to pay extra attention to electrical safety.